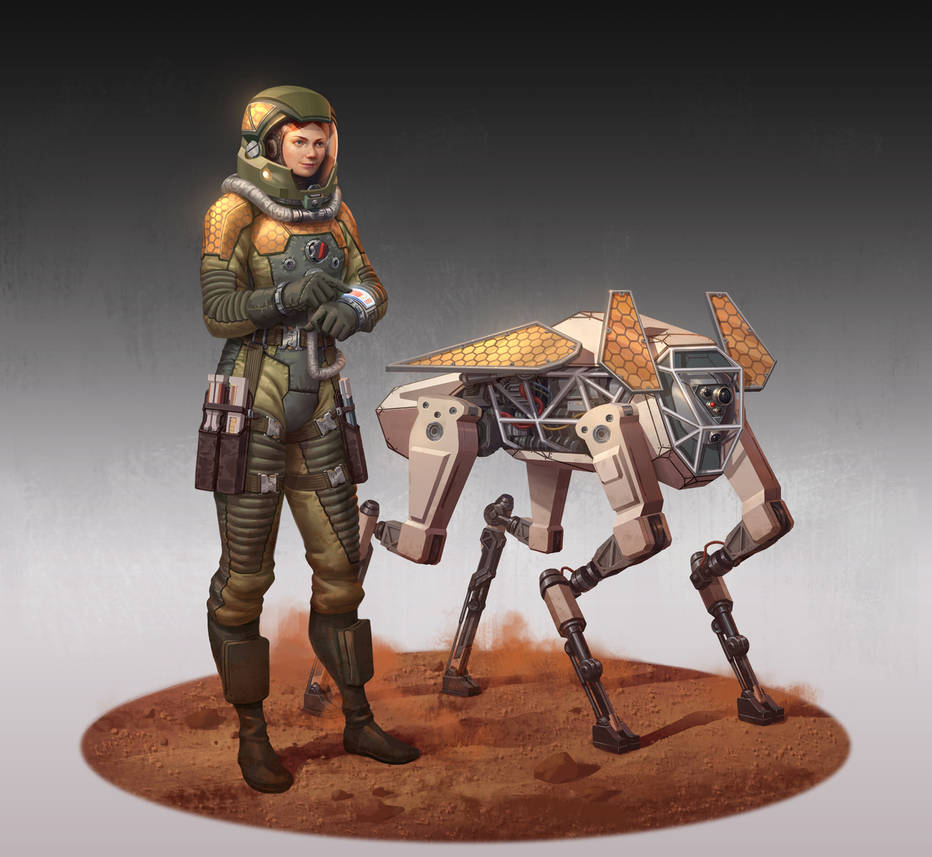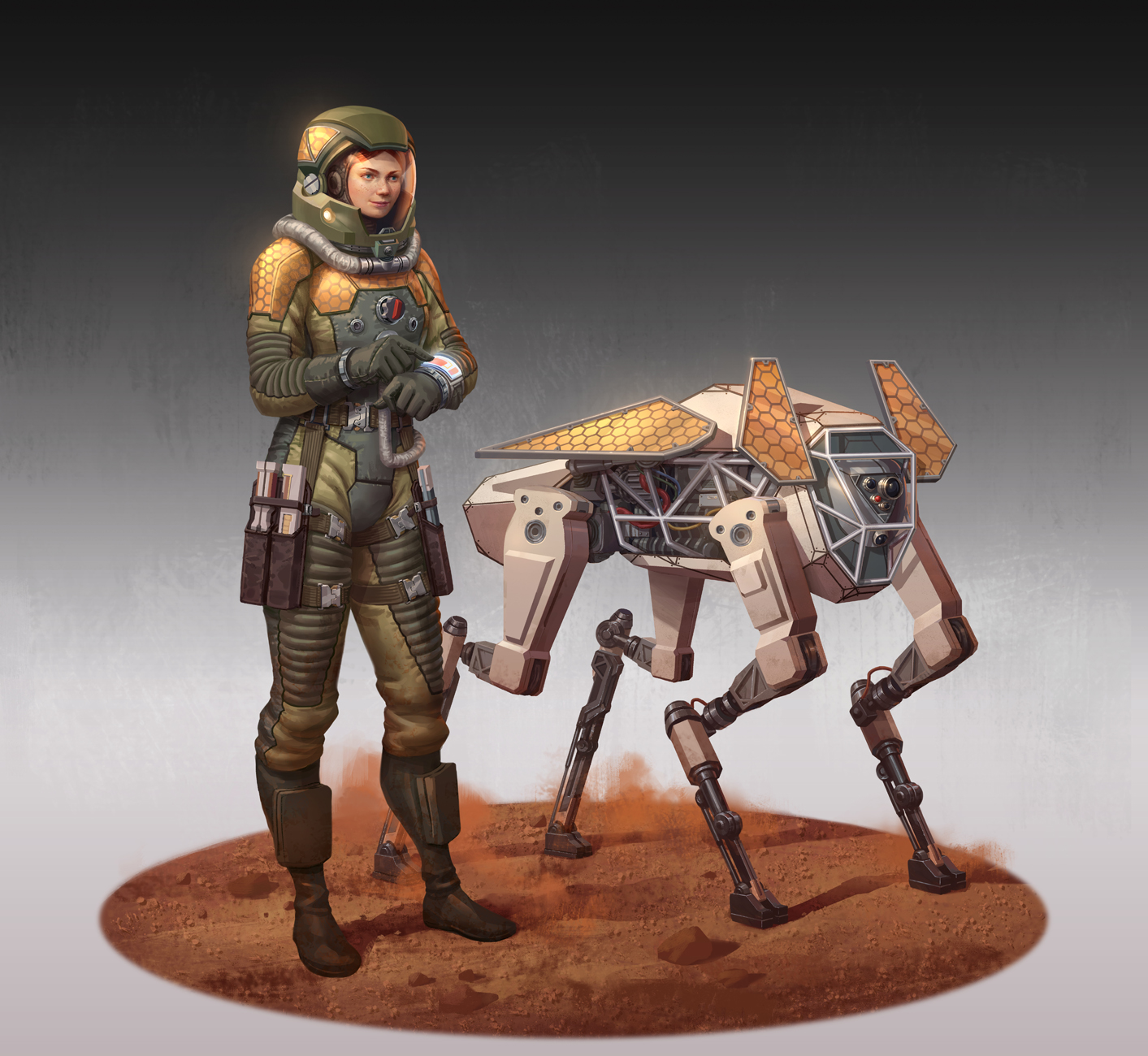 Watch
IG:
www.instagram.com/nathanparkar…
Commissions :
nathanparkart.deviantart.com/j…
Part of a series for a personal project set 120 years in the future. Space exploration has passed its infancy, spurred on by the formation of the United Nations Frontier, a global organization dedicated to space exploration and colonization in the name of peace after the end of the third World War.
Dr. June Bell and a Ground-Level Surveyor Unit. An expert geologist and ecologist, Dr. Bell is among the first to set foot on planet surfaces to collect samples, determine the viability of the terrain, and map the surrounding area.


Reply

Great job

Reply

I'd say more private companies like SpaceX and Virgin Galactic are more likely to push advancement in space in the future.

Either way, cool Boston Dynamics robot.
Reply

Reply

The robot looks like it is from that robot falling meme lol.
but this is beautiful
Reply

Reply

NO! If Robots still look like that in 120 years, then we can aussume that there was no developemnt at all.

But still nice art.
Reply

What a nice piece of very possible future.
Reply

That robot looks like you get a reference from Boston Dynamics
Reply

Looks awesome,
great work!
Reply
Reply

I really like this, the tech such as the robot definitely look to be within the realm of possibility. Good job!
Reply

Nice! Keep up the great work.

Reply

Reply